Say hi to Alana Nicole Donahue, pictured here.
Alana lives in Springfield, but not the one where the Simpsons live, although she does seem a bit Homerish. No, she's out in Oregon, where we might assume that the dampness crept up on her and left her with a severe case of Fog In The Noggin.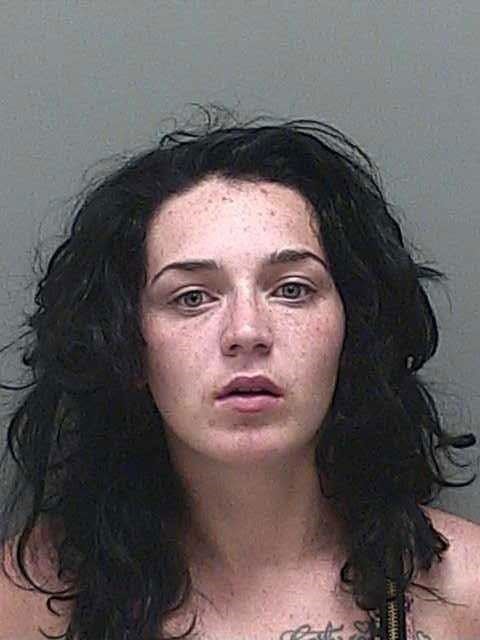 She told the police out there that she simply wanted to show her kids a fun time, and didn't see any problem with tying a rope to a little red wagon and towing three kids, her 2-year-old daughter, her 4-year-old son and her 8-year-old nephew, behind her Taurus wagon in a little red plastic wagon. At rush hour, in a busy intersection.
Always safety conscious, she drove 'round the roundabout slowly, waving her left arm out of the window to tell trailing motorists to pass her, as soon as they could snap a picture of the poor kids in the draggin' wagon.
Lt. Scott McKee of the Springfield Police said that Donahue was evaluated when police, called to the scene by several incredulous citizens, seemed not to be under the influence of anything except her misguided desire to "show the kids a good time."
Donahue is 27, and as Casey Stengel would say, has a good chance to be 37 in ten years, but let's hope she and her children are living in different places soon. The kids were taken into the custody of the Dept. of Human Services.
A stranger to the Mother Of The Year selection committee, Donahue is now facing criminal child endangerment charges.
I think of so many young women and their partners who have been through so, so much as they try to become parents, and here we have a woman so incredibly careless about the three blessings she had in her care that day.
I used to think that someday, all this would make sense to me. Of course, I used to think that swallowing watermelon seeds would cause a whole new melon to grow in one's belly, which is not true, and refused to believe that the closest US state to Africa is Maine, which is.
And for the sake of Ms Donahue's kids and nephew, that's a good state for her to live in!