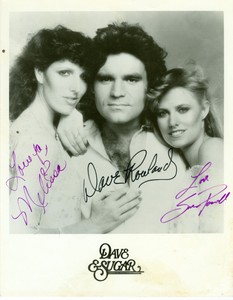 The worst type of
country music ever
I wrapped up my radio days doing the overnight show at WPOC in Baltimore, and this was in 1983, when country music still had at least a tiny tinge of country left. Sure, there was the evil Dave and Sugar influence, but George Jones and John Anderson and Hank Williams, Jr, and Ronnie Milsap were still making hits in those days, and I actually enjoyed listening to those songs all night long, waiting for sunrise over Hampden.
One of the bigger hits that spring was by a band called Alabama.Those guys were a money machine for RCA Records back in those days, cranking out hit after hit after hit. Their tune "
Dixieland Delight
" was outside the norm for country songs. Sure, it was all about going out "On a Tennessee Saturday night
Couldn't feel better
I'm together with my dixieland delight
Spend my dollar
Parked in a holler 'neath the mountain moonlight
Holdin' her up tight
Make a little lovin'
A little turtle dovin' on a Mason Dixon night
It's my life
Oh so right
My dixieland delight..."
But there was a fiddle finale and a change in tempo at the end of the record, which was not the norm then.
Well, now, even though the lyrics mention going out in the mountain moonlight on a
Tennessee
Saturday night, the song became a fourth-quarter favorite at the Bryant-Denny Stadium in Tuscaloosa, Alabama, where the U of Alabama Crimson Tide entertains their fans, 101,821 at a time. The stadium sound system would play the song, and every would sing the lyrics exactly as performed by the band on the record, and all was well. Good night!
Well, no.
It got to where the fans sang along, and added war cries about the opponents, things along the lines of "The heck with Auburn!" and "We don't care for Clemson any which way." And then it got even saltier, so much so that they haven't even played the record since the Auburn game of 2014, in which Alabama was able to eke out a 55-44 win. They stopped playing "Dixieland Delight" because profanity was raining down from the stands on an Alabama Saturday afternoon!
But Alabama's Athletic Director, Greg Byrd, told the kids that they would play the song again, and if you were watching Saturday night, you heard the stands rocking to the song as the Tide rolled over Missouri, 39-12. It took appeals from Byrd, running back Damien Harris, Coach Nick Saban's wife, Terry Saban, and the student body president to get promises from fans just to sing the the "Dixieland Delight Done Right" lyrics: "ROLL TIDE" and "BEAT AUBURN, AND LSU, AND TENNESSEE TOO."
Big Al, the mascot, lives in Alabama, where the Tuscaloosa.
From all I've heard, there were no major outbreaks of scurrility or obscene language among the faithful, and that would mean that a precious tradition has been restored.
And for other colleges seeking to engender a little enthusiasm in the stands, Alabama (the band) had dozens of other hits for you to play. If the score of your game is a bit too tight for comfort, how about "The Closer You Get"? or if your team makes a big comeback, you could salute them with "Can't Keep A Good Man Down"!
Meanwhile, Roll Tide, I say!