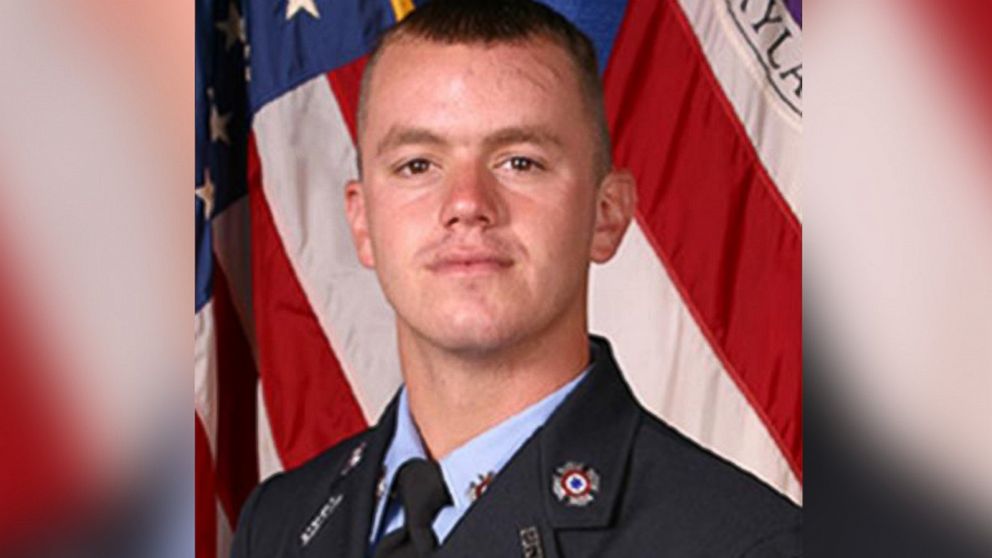 FF/PM Ulmschneider
I'm not about to discuss the wisdom or lack thereof involved in owning a gun for personal protection. But as I write this, a firefighter from Prince George's County, Maryland, is dead, a 37-year old husband and father of a little girl. His name is John E. Ulmschneider, and he deserved a better fate than to be gunned down by a man still unidentified whose brother called 911 to have first responders check him out.
The man in question is diabetic and was not answering his phone, so the Fire Department went to his house, and when he did not open the door, they entered the house to help him. They announced themselves loudly three times, knocking repeatedly at the door before trying to enter.
And that man fired his gun, shot Ulmschneider to death, and wounded his own brother- the person who called 911 - and another firefighter.
And now the shooter's sister is saying that he thought he was trying to defend himself from a home invasion.
"It was a tragic horror story," she said. "My brother was very sick. He is a gentle person."
"Very sick," but yet he had strength enough to retrieve his gun and pull the trigger a few times.
"We are so sorry about the firefighter and for the family," the man's sister said. "We were praying so hard."
Sorry does not give FF/PM Ulmschneider his life back, nor does it bring back a little girl's daddy or a widow's husband.
Again, it's not the gun. He could have thrown a javelin or stabbed them with a knife or sicced a vicious dog on those he killed and hurt.
But is it asking too much that, before we launch our counterstrikes, we find out for sure that we know what's going on?
The county's state's attorney's office is continuing to investigate with police to "piece together what happened. We will determine what, if any, charges are appropriate," said their spokesman.
Those who read the laws will decide what the rest of us already know...there are mistakes and there are mistakes, and sometimes, you have to pay for your mistakes.